SEARCH ENGINE OPTIMIZATION (SEO)
For some people, Search Engine Optimization or SEO can be intimidating. It can be confusing at times to those who don't read extensive documentation, articles, or press releases that stay up to date with the latest changes in an evolving digital marketplace. But the value gained from mastering the technique is irreplaceable when it comes to establishing your website's visibility and user-base. These skills become increasingly important as you build your brand recognition and fight for space on people's cell phones, tablets, and computers.
Today in part 2 of my 4 part series: SEO v.s. Google Ads PPC we're going to learn about what search engines look at when determining your rank on the SERP, or Search Engine Results Page, to help you understand how they work. It's our goal by the end of this series to show you how to best wield a power-house tool like Google, to gain massive influence in the marketplace
Best Practices
On-Page search engine Optimization
Here are some on-page implementations to make on your website to enhance your Search Engine Optimization:
One <h1> tag per page that's reserved mainly for the page title
<h2> tags to break up long blocks of texts with section titles
Images or video
Links, both outbound and interwoven between pages.
Keywords

A keyword that serves as the backbone of your website.
A hierarchal set of keywords for each page you create.

A good keyword hierarchal structure should look similar to your sitemap

That's because each page should be built with a keyword or phrase in mind that ultimately resembles your sitemap.

These keywords should be spread out all over your page.

The slug for the URL
The page title
Header tags
Subheader tags
Bolded text (with the <strong> tag)
Links
Images with keywords in the "alt tags"
Call to Actions
Keywords should be used at the beginning of the first paragraph on each page or post to signal it to search engines.
Keywords should be used frequently on each page, but only once per domain (i.e. you can only focus on a keyword for one page or post, then you should refrain from using it again).

If you are writing about the same topic more than once you should use synonyms or similar phrases.

Anchor tag links
Meta titles with your keyword
Meta descriptions which include your keyword
A sitemap
A robots.txt file
SSL Encryption
Responsive web design

Your website is built to look similar on any screen size.

Authentication by DNS (there are other authentication methods too)
Integration with Google Search Console
Structured Data – .json files breaking down each page for search engines
Site speed – The faster your site the higher you will score
OG Image, OG title, OG Description (for Facebook)
Things can start to get a little more complicated and personalized the more extensive you get. For instance, are you a business? If you are you should have a Google My Business Account that connects to your website. Are you selling products online? A good commerce plugin that integrates with SEO friendly apps in WordPress is WooCommerce.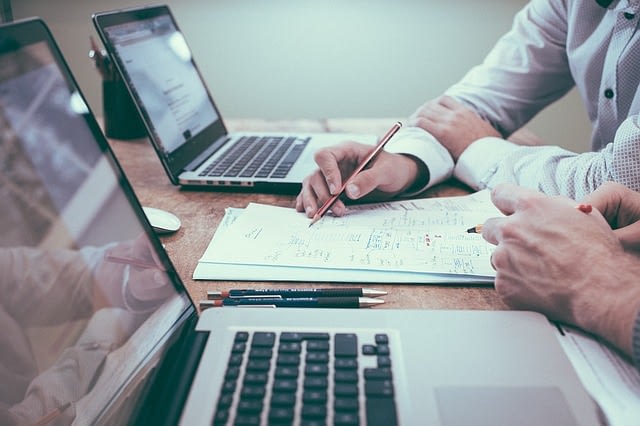 Content Creation
That being said creating an optimized website for search engines to break down and tuck away is a big cog in the machine, but not the only one. Creating a website that can be indexed with ease will improve your search engine optimization, making it easy for Google to find you and display your website to your particular taste. But your traffic will ultimately hit a glass ceiling unless you are putting out creative and engaging content, and doing it often.
What are some creative and interesting ways to display content?
Make a video
The statistics prove that videos are one of the highest drivers of traffic.
Blog Articles
Write a unique blog post others may find insightful.
Publish a case study
These can do extra well if the evidence overturns something we think we know.
Infographics
Create an informational graphic that displays statistical facts on areas of a subject that lead to a conclusion.
Start a podcast
People may like listening to you if you have a lot to say and they like the way you speak about it.
Link-Building
Off-Page search engine Optimization
When it comes to off-page search engine optimization the most important thing to focus on is link building. Backlinks are links from other sites that link to you. Generally, you want as many of these links as possible. However, not all links are created equal. A link from a website Google considers to have high authority will weigh more than one that Google is not very familiar with, doesn't trust much, or ranks low. Links to your site are basically helping to promote you or vouch for your content, so it's helpful if that website is popular, relevant, trustworthy, and a domain or page authority. This does not mean not to bother collecting links from sites.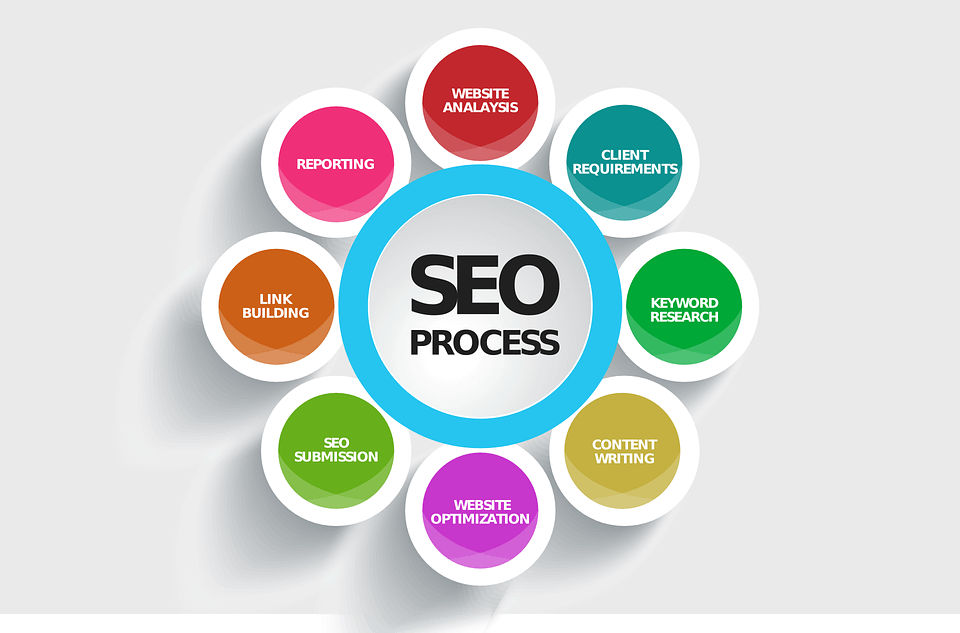 Links can be broken down into two general groups:
Domain-level links
Page-level links
Domain-Level Links
Domain-Level links are general links to your root domain. You can think of them as homepage links like https://example.com/. Google looks at the number of links as well as the trustworthiness of the sites they are coming from. Google's PageRank algorithm has a domain-based version which is used to calculate the metrics at the root domain level. Google also uses artificial intelligence with its RankBrain System which is a machine learning algorithm used to process search results. In fact, Google uses a barrel full of algorithms and metrics to weigh the score of links.
Page-Level Links
Page-level links are links to specific pages or posts from your website, such as https://example.com/page. Just like Domain-Level links, Page-Level links are weighed by their quality, relevance to the page they're linked from, the trustworthiness of the site that linked them, and the prominence of the site that linked them especially if Google considers them to have a high level of authority. Google's PageRank algorithm was one of the first algorithms it employed to weigh the score of Page-Level links by determining a site's level of authority. Today, as with the domain level there are a large number of metrics that factor into determining a page's authority.
So the obvious question becomes how do you get pages to link to you?
Content marketing is a strategic marketing approach focused on creating and distributing valuable, relevant, and consistent content to attract and retain a clearly-defined audience and, ultimately, to drive profitable customer action.
Remember all of those different types of content creation we discussed earlier? Well, there are different ways to put that content out there.
YouTube
is a great place to post videos for recognition, there are dozens of sites dedicated to posting 
your infographics
, loads of platforms to
record your podcast and gain listeners, 
and let's not even get into how many websites will
promote your blog posts.
If it's creative, insightful, funny, inspiring, or imaginative people will recognize the ingenuity behind it and it can start to spread. In other words websites will pick up on it and link it on their website, social media outlets will post and repost it, and other people may reference you in through anchor text links. Before you know it your traffic is increasing, your inbound links are piling up, and you are moving your way up the SERP (search engine results page). Good content can go a long way with search engine optimization.
Social Media Optimization (SMO)
Search Engine Optimization through Social Media
Besides finding platforms to promote your content on throughout the web, there's another way to promote your content through multiple outlets you probably already use, Social Media outlets. People are addicted to it. Users now spend 30% of their online time on some kind of social media app. The average person spends 2 hours a day on various social media outlets, that's roughly 5 years of their life. As a result, brands are spending over 40 billion dollars a year for screen time on these platforms. Whether it's Twitter Instagram, SnapChat, Youtube, or even LinkedIn, there's something for everyone's taste. Posting your content to these platforms, you're guaranteed to generate some views. Post something that strikes the right tone in your audience, and as a result,  people may hammer that share button and spread it further. And don't think for a second that search engines aren't paying attention to this and calculating it into their algorithms, which mean utilizing these outlets should play a definitive role in your websites search engine optimization.
Picking the platform that best suits you.
Obviously, it would be very difficult to get on every single platform and kill it if your a growing brand trying to muscle into the market. So which platform is best for you? The answer to that question depends on what you are trying to achieve with your brand.
Are you an artist or graphic designer?
Pinterest is a great place to put together collages of your work and build up your portfolio. If you are selling your services as a designer people will favorite your pins to make their own collages. They may find themselves pinning a lot of your work and before you know it you've converted a new user to your page.
Are you selling products or services?
Maybe you're a contractor and getting people to see your work hasn't been the easiest, or you sell unique items that would interest people to see first. Instagram is a great place to fashion and caption your displays.
Perhaps you're hiring?
LinkedIn is the go-to place for young professionals to upload their resumes and let the businesses find them. If you are having a hard time getting users to fill out job applications on your site LinkedIn is a place where you can go and search for your ideal candidate.
A great way to network on Instagram is to find your college alumni and join a group. They are always willing to help you out.
There is one social media platform that stands head and shoulders above the rest when it comes to targeting your audience with your content. A place where you can bring a match tip and start a firestorm. That place is Facebook.
Facebook - The Great White shark in the Koi pond
Search Engine Optimization can be extremely enhanced by Facebook. Facebook is the most powerful social marketing on the planet right now. Creating a Facebook account for your brand and posting content to it regularly can help your business catch fire. If you manage to connect with the social mass on a passionate or vital topic your original post can be reposted over and over again, blanketing your audience with your content. What's better, you can 'Boost' the posts that do popular and let Facebook advertise it for you to audience members who are in the market for cheap. And believe me when I tell you, 
they know who to market your message to better than anyone.
It's helpful to think of facebook of a giant journal that billions of people write in multiple times a day. Over time these billions of journal entries form patterns, and from those patterns, Facebook is able to make predictions, embarrassingly accurate ones. For instance, Facebook knows when you are falling out of love with your significant other before you do. It never meant to learn this, it's the byproduct of big data analyzed on a large scale. Think about it, people are constantly inputting how they're feeling, what they're interests are, comments about other people's interests, etc. It's become a giant behavior modeling analytics tool. It's generally why I let them choose my audience when I boost a post, and it can enable you to share more content than ever before, bringing you traffic and generating loads of links to your website.
This is part 2/4 in my series Search Engine Optimization (SEO) v.s. Google Ads PPC. Look out for my next post on Google Ads PPC.